Today was the perfect day for a ride .. sun was shining and the birds were singing. Actually I sat in my backyard this morning with camera in hand waiting for those birds to come into view .. not a one appeared until Terry said we'll go for a ride soon, so I put away the camera in my tank bag. Then all the birds appeared didn't they ...
The plan has been to go for lunch at a place called
Andonbel Alpaca Farm and Coffee Shop
for a couple of weeks now. I mean why wouldn't you want to go somewhere that has Alpacas, coffee and lunch in a train carriage and an Alpaca wool gift shop. Sounds like heaven to me.
There was something new to test out today before the big trip too, I've been a bit annoyed about having forked out a tonne of cash on a riders backrest that I cant even reach when I'm seated on the bike, and I also noticed that even when I lean back on it while stopped (by taking both hands off the bars) it isn't very effective anyway, it's too upright and when you lean back on it the only part you can touch is the very top .. digs in. So after a bit of thought about it I decided what it needed was to be padded out a bit mainly at the bottom. I decided to get one of those lumbar support rolls. After a couple of days looking everywhere I could think of in Dubbo, I finally found one at office works.
It was good but not quite what I needed, it was just a touch too small still, needed a bit more padding, and it needed a weather proof covering. So I nipped down to Spotlight and grabbed some foam to wrap round it, and some black vinyl to cover it. Now I'm not a sewer .. I hate sewing (weird that I'm doing cross stitching as well but that's different) so this wasn't a quick job for me. But after only about 6 hours I had the new little lumbar support roll ready complete with a heavy duty strap instead of the bit of elastic it came with originally. I chucked it on the bike today to test it out.
I think I still have to play with the positioning of it a bit more but it was pretty comfy on the ride today .. I'm calling this one a success!!
We arrived at Narromine, and after a ride down a dirt road, led by me, and parking the bike on gravel, led by Terry, we finally parked in the shade of a nice big pepper tree.
It was starting to warm up a bit by now, I had to get a couple of pics while we got undressed and cooled down. Then we had a nice chat with a couple of ladies .. well with one lady while the other waited for her and tried to get a word in every now and then. She told us she used to live in Broken Hill when we mentioned our upcoming trip and then told us all the good parts to visit.
Then I spotted this which I hadn't noticed as we turned in the driveway (I was too busy being stressed bout parking on gravel).
It appears to be a Formula One Wheelchair.
Now it was time to go check out the dining car ...
No that's not a real Alpaca. Inside was just like a train carriage, with tables...
And things to buy, and things to look at ...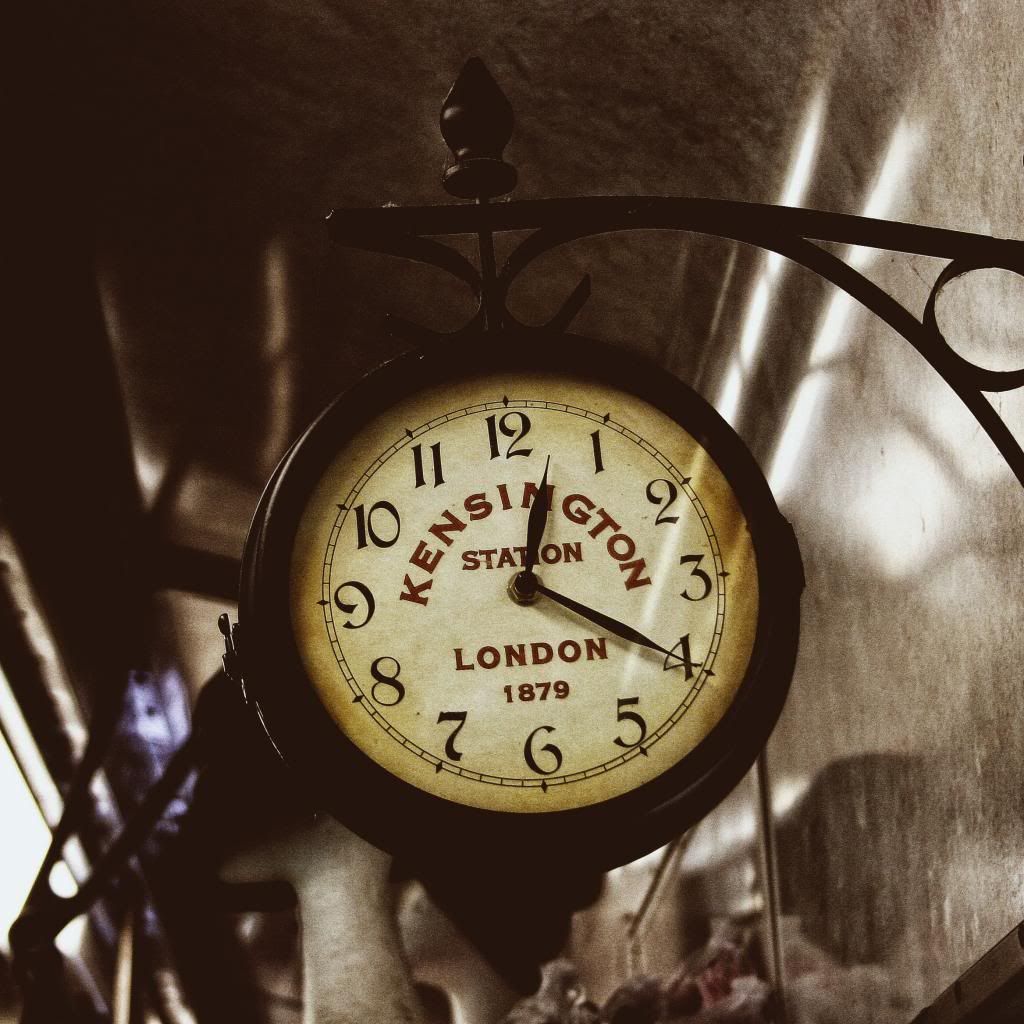 This old Station Clock was on one wall ..
There were photos all along the wall of when the carriage was put into place, looks like fun!
It was a pretty normal kinda menu, but nice food. I had a BLT which is something I haven't had in ages and was pretty yummy. Terry had a healthy Chicken Caesar.
After lunch I went to look at the goodies, there were some lovely things there made out of Alpaca wool, the blankets and scarves really caught my attention and while I couldn't afford a blanket at the moment, I'm determined to come back and get one before next winter. I had pretty well decided on a scarf then my eye was caught by these guys ...
How could I say no .. all I needed to do was decide who was coming home with me to be my new mascot ... I would call him Al, and he could call me Betty.
After a short shopping spree we headed outside to find the Alpacas ....
There they are .. oh wow there's about a million of them, they went off into the distance then around the corner too. There was a fence between us and them but they were coming right up to the fence cause that's where their feed bins were. Terry made a friend ...
And I kinda did .. actually I'm not sure this guy really liked me as much as I liked him. I think he hated the sound the camera was making, he came right up to it and after staring right into the lens while I took picture after picture of him ...
He spat at me ... I got the message and went and photographed other Alpacas .. this Al had Attitude.
They are gentle creatures, but quite skittish and I didn't get to pat one. The babies were cute but seemed to be surrounded by adults the whole time. Except for this young-un who laid down out in the open with just one adult keeping an eye on him.
Then Al with Attitude came back to me while Terry had the camera .. I thought it was the camera he didn't like .. now I'm not so sure ...
He didn't spit this time .. just a hiss .. I still like him anyway :)
It was getting very warm now, and I was feeling sorry for all the Al's, that wool looks beautiful but I bet it was hot as hell under all that insulation.
We headed back home, I actually backed the bike on that gravel and turned a very tight U-Turn on it too, all without doing anything wrong and as Terry said 'Without whining the whole time too ..' I was pretty proud of myself by the time we got home, it has been a long time since we went on any decent ride and I'm happy to say I haven't forgotten how to do it, I even think I've improved in some things.
And I now have a mascot for Roxy. Meet Al the Alpaca with Attitude ....