We're all ready for our big trip. Just need to tidy up a few lose ends, finish a bit of last minute packing and chuck it all on the bikes then we're off!!
Terry had a new bit of bling too, a new back rack made specially for the New Shadow by Tony (yep he who put my baby's bags and rack together for me).
Tony's been working on our little project for a while now, and even though he had to work right up the last minute before we left for Queensland (well the day before) he did the job and did it well!!
The rack being firmly bolted into place.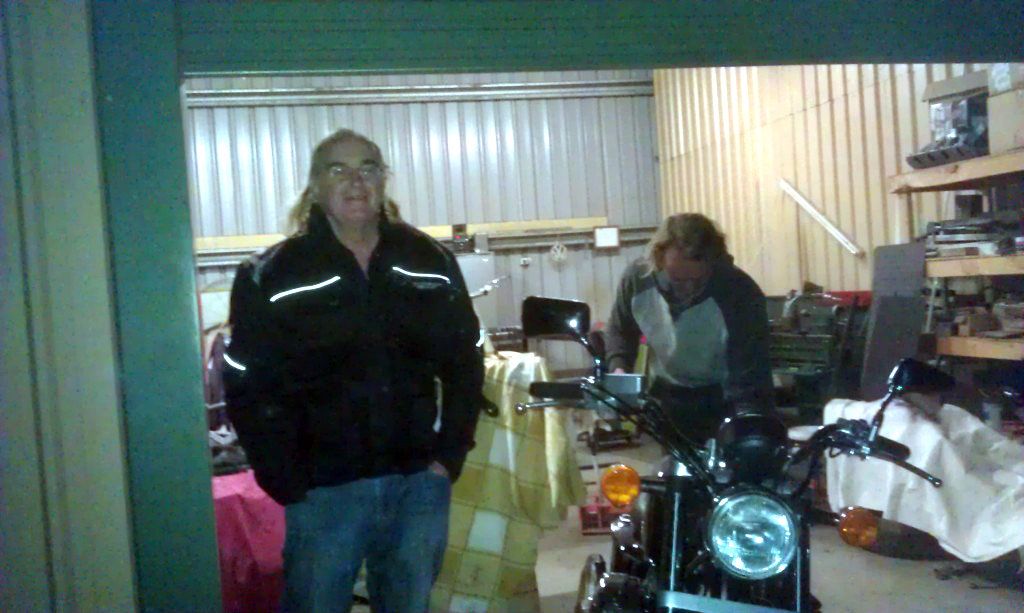 Terry looking pleased as punch, while Tony does his stuff.
Terry and Tony for the obligatory posed pic, I got them both to smile!!
So once again a huge thanks to Tony! Our bikes wouldn't be what they are without him, and his sense of style and perfectionism suits us down to a tee.